Dental implants are designed to provide a foundation for replacement teeth that look, feel and function like natural teeth.
---
What are dental implants?
A dental implant is made up of an artificial tooth root that holds a replacement tooth or bridge. Gladstone Dental Centre provides simple implant services that require no surgery.
Dental Implants in Halifax: Who is a good candidate?
Getting dental implants is an option for patients in good general health who have lost a tooth or teeth due to periodontal disease, dental injury, or some other reason.
Dental implants might be a considerable option for patients who have lost teeth due to injury or disease.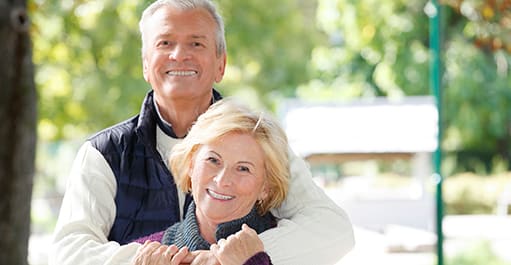 What is the cost of dental implants?
The cost of dental implants depends on your treatment plan. Visit your dentist today to learn more about dental implants and if they are a suitable option for your teeth replacement.
What is the implant procedure like?
You will first need to meet with your dentist to determine if you are a good candidate for dental implants. Your dentist will evaluate your oral health and take x-rays of your mouth. The amount of times you will need to visit the dentist depends on your oral health situation.
The actual implant procedure will take about 30 minutes although the appointment takes an hour with prep time and follow up.
---
« Go Back